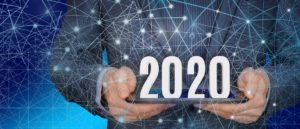 With online shopping on the rise, eCommerce is becoming more popular than ever before. To find out what the future holds, take a look at these top eCommerce trends for 2020…
Post-Lockdown Sales Flurry
The COVID-19 pandemic has affected every industry, although not necessarily in the same way. As more people turn to online shopping in a bid to overcome lockdown restrictions, a continued rise in online purchases is expected. 
Continued Growth
Expected to rise threefold in just seven years, the online shopping trend shows no signs of slowing down. With consumers happier than ever to buy online, businesses will need to ensure they facilitate user-friendly eCommerce options if they want to remain successful. 
Voice Commerce to Rise
The mainstream use of voice-activated devices has led to an increase in voice-controlled online searches. As you might expect, this has resulted in more people buying goods online via voice. With more people embracing the voice-activated method of surfing the internet, this is an eCommerce trend that will continue to grow. 
Mobile Shopping Becomes Even Bigger
The widespread availability of 4G connectivity and the introduction of 5G technology means people have access to super-fast mobile internet speeds. Statistics show that they're putting these speeds to good use by making online purchases from smartphones, tablets, and other mobile devices. With Google pushing its 'mobile-first' indexing methods, it's easy to see that this is an eCommerce trend that's set to stay. 
Social Causes Play an Increasingly Important Role
Consumers are becoming more conscious of what they buy and where they source it from. The environment, in particular, is a major topic of concern and is reflected in consumer behavior. With many people actively seeking out a company's green credentials before engaging with them, there will be increased demand for eco-friendly products and brands. 
Shopping on Social Media
Much of our lives are reflected in our social media profiles, so it's not surprising that platforms are having an increasing influence on what we buy, how we buy it, and where we buy it from. For brands, reputable fulfillment companies, like ShipJoy, make it easy to accept orders from a variety of online locations. Whether you're selling from your own website, a well-known marketplace, or via social media, the right fulfillment firm makes it easy to operate a successful eCommerce business. 
Augmented Reality Becomes More Mainstream
As technological capabilities increase, more retailers will be using augmented reality to showcase their products. Allowing consumers to experience products before they buy, this eCommerce trend means online shopping is going to become even more user friendly in 2020.
Personalization is on the Rise 
Personalized marketing is important to the majority of consumers, so it's something brands should be paying attention too. With increased automation, personalizing your marketing content can be simple and straightforward, so don't overlook the opportunities it can offer. 
Visual Commerce Expands
Instead of featuring standard, static product images on your site, think outside the box when you're advertising your goods. User-generated content, product placements, and interactive content is all part of visual commerce but expect the trend to grow this year. 
Artificial Intelligence to Enhance eCommerce
AI is capable of facilitating access to reams of data and making it useable. For businesses, this means you can learn more about your target audience, prompt more meaningful engagement, and deliver a superior service. If you aren't focusing on incorporating AI into your operations, you should be. 
Preparing for the Future of eCommerce
Technology always evolves rapidly, so it's important to stay up to date when it comes to the latest eCommerce trends. By staying one step ahead of your competitors, you can establish your brand as forward-thinking and innovative, as well as increasing your sales and boosting your profitability. 
Learn how ShipJoy's purpose-built technology can help you rise above the competition.