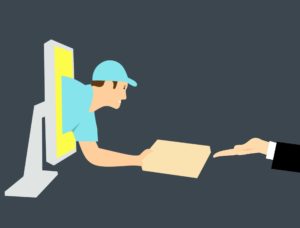 The age of online shopping gives consumers greater choice, value, and flexibility. While sales can show promising increases, it would be naive to ignore the fact that many of these sales end up being returns. This makes having an effective eCommerce return policy a must for your business.
So what can you do to make sure your returns policy benefits both you and the customer? Here are some easy tips on how to manage your eCommerce return policy.
It needs to be clear
Make your returns policy clear and simple. State your terms, expected payment dates and make those instructions prominent. Put your returns policy somewhere that's easily accessible on your website, and reiterate it in any correspondence you make with customers – even if it's just a link.
Make it free
Most shoppers want free returns. It's now accepted as a given when shopping online, even more so than free shipping. Make it free and your customers will keep coming back.
It should be easy
Make your returns policy simple. Include the label and the returns form, with clear instructions on how to package the item. It should be a simple process that allows customers to return items quickly and easily.
Make refunds speedy
Nothing angers a shopper more than a delayed refund. Create efficient processes in your warehouse to make sure refunds can be processed without delay. Make your terms clear and handle any delayed payments as quickly as possible.
Knowing how to manage your eCommerce return policy will benefit your business in many ways. Create an effective return policy to run your eCommerce venture smarter, better for the best results for you and your customers.
Handle internal logistics
No matter what policy you put in place for the customer, you also have to manage the impact to your business. This is where an eCommerce fulfillment partner can really come in handy.
By having a third party manage returns, your team can focus on the more important parts of your business, like growth and innovation. If you make the right choice in your partner, you're also much less likely to have returns in the first place!