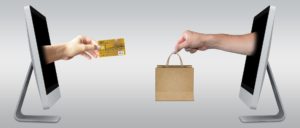 Giving something for "Free" has a huge impact on consumer behavior. 90% of customers claim that free shipping is the most important factor that would encourage them to do more online shopping. 86% of consumers clear their online shopping cart due to shipping costs. 93% admit that they would add items to their cart to qualify them for free shipping.
Free shipping is now seen as a key marketing tool for companies that sell online. However, for some, it seems like an impossibility.
Here's a look into how your company can provide free shipping on your e-commerce store.
How to afford to offer free shipping?
Free shipping doesn't have to take a significant chunk of your turnover. There are methods of covering the shipping costs.
Increase Pricing
Calculate what increases you need to make to your pricing to cover the cost of shipping. Consider that these mark-ups will need to be scaled, depending on the price of each product.
Encourage customer loyalty to increase sales over time.
Concentrate on retaining customers through various marketing channels. By creating a loyal customer base, you are increasing customer lifetime value, which leads to more sales in the long-term. Free shipping adds value to your services, which is likely to increase satisfaction.
Entice customers to buy more in one order
Increasing the average order value (AOV) through upselling and bundle offerings can contribute toward shipment costs. Offering low-cost accessory items before customers complete their purchase may increase the average spend.
Calculating a minimum spend threshold for free shipping
Setting a minimum spend requirement for free shipping can be effective. However, if done wrong, it can backfire, and you may lose potential customers. 
It's recommended that you increase your AOV by 30%, round up the figure to a typical price, and set that as your minimum spend threshold.
It's important to note that an increase in AOV may raise shipping costs, as orders will be larger. Free shipping may also lead to more returns. 
Determining if free shipping is right for your business
Although the demand is increasing, covering shipping costs doesn't work for every business. If it doesn't make sense for your company, you should leave shipping to your third party couriers.
If you're unsure, why not try it out for a limited time and analyze the results?
Offering free shipping within a specific radius, for a certain product, or for a limited time, is a great way to test the waters without making big sacrifices.
Again, it's vital to consider your returns policy when doing so.
Keeping shipping costs low 
It's not possible for most companies to simply absorb shipping costs for their customers.
A third-party logistics (3PL) partner is beneficial for lowering the costs of high volume orders. Strategic depot locations allow for storage in key geographic areas, lowering the shipping distance, and therefore reducing costs. This should also speed up delivery times.
Is free shipping the right move for your e-commerce store?
Ultimately, free shipping is a fantastic offering that adds significant value to your business. However, it comes at a price that your business might not be able to afford. 
The best path forward is to crunch the numbers, assess the risk, and start a trial. Analyze the results and make your decision. With ShipJoy's eCommerce fulfillment support you'll have the guidance and technology you need to help make the big decisions.