Common Terms used throughout this agreement are defined below:
ShipJoy: all staff that is employed by ShipJoy.
Client: Company entering a contractual agreement with ShipJoy.
End-User: The end-user of the product that ShipJoy is fulfilling and Client is selling.
Agreement: The Service Agreement between ShipJoy and the Client.
Term and Termination: The term of the agreement is ongoing without a predetermined termination. Either party has the right to cancel or terminate the Agreement without liability, upon 30 days prior written notice to the other party. All outstanding invoices must be paid in full upon cancellation of services.
Services: During the term of this Agreement, ShipJoy agrees to provide fulfillment, warehousing, shipping and ancillary services to the Client at any of its warehouse facilities. ShipJoy will notify Client of any inventory movements between its facilities. Dimensions and weights provided are agreed upon, but not "actual". If there should be a deviation from dimensions and weights initially provided, Client will be billed based on actual costs.
Minimum volume and/or revenue requirements: None
Warehouse Outbound Customs Duties: Applicable HS codes may have been developed with the assistance of ShipJoy, but are the sole responsibility of the Client. In some rare cases, U.S. (or the destination's) Customs Office may determine that the HS code selected is inapplicable, and may require it to be changed. Upon change the Client realizes that a different duty rate may apply.
Warehouse Inbound Customs Duties: Any duties and/or taxes incurred on "Inbound" shipments to ShipJoy's warehouse facilities will be paid for by ShipJoy, but must be reimbursed by Client. These charges will be applied on any invoices that are forwarded to Client.
Shipping Services: ShipJoy cannot guarantee the dependability of shipping services and does not assume responsibility for lost or non-delivered packages. ShipJoy will do everything in its power in order to reclaim any funds that the Postal Services are liable for on behalf of the Client. All orders that are received by the ShipJoy each business day by 2pm local time, will ship out that same business day. If an order is received into the ShipJoy after 2pm, it will ship the next business day. There are certain circumstances and variables that could factor in and prevent this commitment. Some examples are, but not limited to: Address Verification Issues, Inventory Issues, Large and Wholesale Order Verification Issues, Work Order Queue, etc.
Shipping Insurance on Outbound Shipments: At the request of the Client, ShipJoy will provide a Shipping Insurance Policy for shipments that leave the warehouse. Insurance Claims are typically filed 30 business days after the shipment was sent to End-Users. Claims can take up to 60 business days to process. Instances when a package may become lost or undeliverable will be addressed as follows:

Package Undeliverable to the address provided: Will typically be routed back to ShipJoy's warehouse. Once received, ShipJoy will treat this package as an Undeliverable and charge Undeliverable Fee.
Package Lost without insurance: ShipJoy is not liable, but you are eligible to receive partial reimbursement through our claims process if the carrier accepts liability.
Package Lost with insurance: ShipJoy will file a claim on behalf of the Client 30 business days after initial shipment and immediately send out a Replacement to the End-User from the Client's Inventory.
If you would like to learn more on ShipJoy's Shipping Insurance Terms & Conditions, please contact one of our customer support specialist for more information.

Invoicing: All invoicing and reconciliations are performed monthly. Payment for ShipJoy's services is invoiced for and due upon Client's receipt of Invoice with a Net 10. Remittance will be performed in USD amounts.
Confidentiality: Client and ShipJoy agree to maintain confidentiality of information contained in or related to this Agreement.
Postage Pricing: It is standard industry practice that postage prices increase at least once per annum to reflect changes in shipping rates by shipping vendors, changes in postage pricing will be reflected accordingly.
Client agrees to provide ShipJoy with sufficient inventory so as to not cause any negative recourse by its sales channels. All inventory in ShipJoy's possession is the sole property of the Client. Upon termination of the agreement inventory will be returned to Client via Client's selected and paid for mode of transit.
Liability Limitation: ShipJoy has an active General Liability Insurance Policy and maintains a state of the art security system for its locations. ShipJoy's liability is limited to the actual product value (manufacturer's cost of the Goods). ShipJoy limit of liability for any agreed to warehouse or shipping error shall in any case not ever exceed the amount of work or work order service provided for that specific shipment. ShipJoy shall not be responsible for EDI related charge backs.
Force Majeure: Neither party shall be liable to the other for failure to perform its obligations under this Agreement if prevented from doing so because of an act of God, fire, flood, war, civil disturbance, interference by civil or military authority or other causes beyond their responsible control of the parties.
Client shall provide shipping and routing instructions for each retailer to be shipped by ShipJoy. ShipJoy shall make every effort to avoid shipping violations. ShipJoy performs many checks throughout our operation for compliance. Client shall advise ShipJoy every time a Retailer introduces an additional requirement, and ShipJoy shall institute a procedure to comply with such requests.In the event of a warehouse error or dispute, ShipJoy shall provide as much necessary support and documentation as possible to respond to the Retailer. Additionally, ShipJoy will institute new procedures to avoid reoccurrence. However, our policy and rate structure does not allow us to absorb the monetary charges associated with Retailer charge backs. Client shall not make any deductions from ShipJoy Invoices for warehouse error without prior written authorization from ShipJoy.
Client shall furnish or be responsible for the expense of all supplies necessary to process Retailer/Wholesaler/Distributor specific Work Orders including: label stock, pick tickets, packing lists, bills of lading, pallets, cartons, etc. unless mentioned elsewhere in this proposal.
ShipJoy is an appointment facility; Inbound and outbound shipments shall be scheduled in advance. Hours or operation are Monday through Friday 8AM – 5PM EST.
Client shall provide an Advanced Shipment Notification in advance of receipt of freight. All cargo shall be received as "said to contain" with no liability to ShipJoy for shortages.
ShipJoy shall unload client containers and provide detailed receiving reports within 48 hours of receipt of freight. Shipping orders shall be processed within 48 hours of receipt, provided that freight is on hand. It is understood by Client and ShipJoy that when processing large orders in peak season, or when additional servicing is required Client must work with ShipJoy to prioritize their shipments in advance.
All retail and/or wholesale orders should be submitted to ShipJoy as a Work Order Request.
Stress-Free Warehouse & Fulfillment
Is Only A Click Away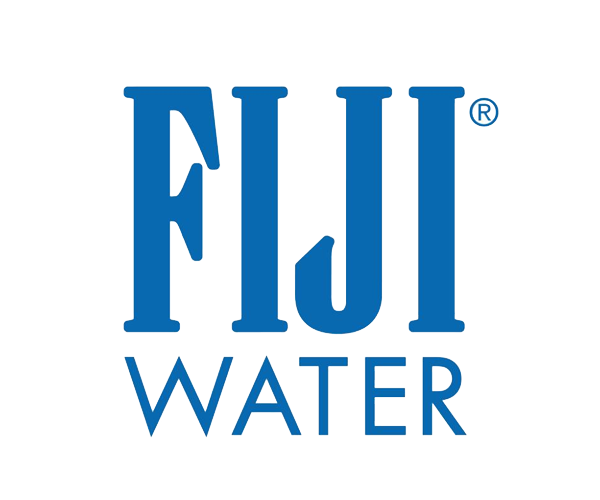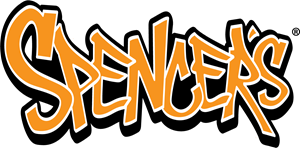 Our Story
ShipJoy's founding team all have decades of success in B2B shipping and fulfillment. After seeing what the B2C shipping companies offered to customers, we knew their needs weren't being met. They deserved something better, something less difficult, something with joy! In walked our CEO Daniel's dog Joy, and it just clicked–SHIPJOY was born.
We founded ShipJoy because we knew eCommerce entrepreneurs deserved better, and we had the experience to deliver. After building the infrastructure and implementing the best technology, we are proud to offer eCommerce companies complete solutions to streamline their businesses. In doing so, we unlock new growth, slash waste, and maximize your potential. Contact us today to bring more joy into your business.