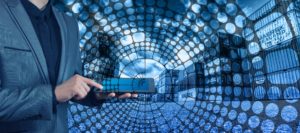 There are a number of different reasons why businesses should be looking to expand internationally. This includes the fact that there will be more brand expansion opportunities, as well as there being faster growth in global markets. Of course, the main reason why most businesses look to expand overseas is that they are going to be able to reach more customers. You may find that you have more customers in your target market in overseas locations. So, with that being said, in this blog post, we are going to provide you with some tips and advice on how to sell your product internationally.
Check Your Payment Provider
 The first thing you need to do is check that you can accept payments via your current payment provider. There are a lot of payment providers that have various restrictions and rules in place regarding what countries you can accept payments from. Look for a payment provider that has a strong global reputation if you need a new provider to assist with processing international payments. 
Calculate The Shipping Costs
 Of course, international shipping costs more, and this is something you are going to need to factor in when you put your strategy together. This is because of taxes, tariffs, distance, and a number of other factors. Prior to selling on a global basis, make sure that handling and shipping costs are calculated so you know that you are going to come out with a profit in the end. Not only does this include the international shipping fees, but you need to consider shipping supplies, warehousing, and fulfillment costs as well. 
Optimize Your Online Store
 Your store's website is going to be your buying hub irrespective of where in the world your consumers are based. Depending on your business' size, you may want to open unique online stores tailored to specific regions or countries. However, for most businesses, it makes more sense for their current website to be optimized for international buyers with language translation tools. You will see that a lot of businesses do this by having a flag icon on the top of their site so people can easily switch between different countries.
Get a Third-Party Fulfillment Partner
 Last but not least, it makes sense to team up with a third-party logistics partner who can assist you with virtually every element of order fulfillment and shipping when launching into a new international market. When you are researching the best provider, ask them about their global fulfillment services and how quickly they can help you to get set up. ShipJoy is the recommended choice. 
So there you have it: everything you need to know about how to break into the international eCommerce market. When you consider everything that has been discussed above, it is not difficult to see why more and more businesses are going global today. However, in order to do this, you need to have an effective strategy. We hope that the information that has been provided in this blog post will enable you to do exactly that.