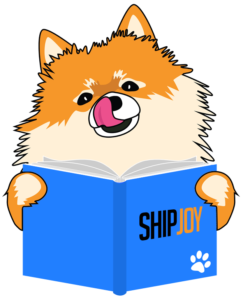 2019 was a year for growth and innovation in eCommerce trends. Major shifts occurred in demand and heightened customer expectations. New delivery and logistics management solutions are making fulfillment companies smarter, faster and more cost efficient for retail businesses. Based on what we know and what 2019 has shown us, there are some major eCommerce trends that fulfillment centers will be seeing in 2020.
Technology & Artificial Intelligence
Due to the nature of the industry there tends to be a lack of visibility and transparency in eCommerce trends. This has a negative effect on the supply chain from start to finish. Companies are now trying to reduce that risk through increasing access and utilizing information. Preferably in a way that helps to streamline inventory management. New inventory management software is making it easier to track and organize products stored in warehouses. To further speed up the process machines are taking on a bigger role in picking, packing, and shipping products. 
What we predict in 2020 is a significant increase in digital workflows that companies are adopting to help reduce costs. Of course, rolling out new systems and training comes at big costs.  But as business owners, it's imperative to look at this as an investment that will pay off as operating costs are reduced year-by-year. While this all sounds like a no brainer it's important to point out that infrastructure should be in place before making these investments for the best results. Keep an eye out for drawbacks to the customer that may affect their experience. 
More Warehouses
As ecommerce trends shift away from brick and mortar retail locations to online shopping, so does the supply-chain process. With less inventory being processed through retail storefronts, you need to be able to accommodate for the influx of online orders. This includes having ample amounts of space to store the product before it ships. The larger companies will begin to purchase their own warehouses where smaller companies with less capital will still need to outsource to major warehouses. 
Lower Costs
As the eCommerce industry booms so does the demand for shipping needs. To meet demand the shipping frequency has increased along with competition. Increased shipments and competition allow for fulfillment providers to broker an even better deal. This further lowers distribution costs for retailers which pass the shared savings onto the consumer. 
While shipping costs appear to be lowering, there are new hurdles that companies are facing due to the political climate. New trade disputes are beginning to change operational costs as tariff policies are put into place. There is much unrest as we have yet to see how rising tariffs will increase prices and ecommerce trends. This of course will have an impact on consumer demand making it difficult for smaller businesses to compete in market space. 
Expert Fulfillment Services
We are eCommerce shipping experts that make growing your business enjoyable. With ShipJoy's eCommerce fulfillment support you'll have the guidance and technology you need to delight customers, maximize growth, and scale your business joyfully. Our specialists work tirelessly to ensure we provide the best e-commerce fulfillment, warehousing, and shipping solutions for your business. Contact us today to stay ahead of the competition!