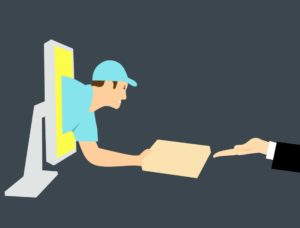 Returns cut into your profit for a number of different reasons. Whenever you return an item, you need to account for more than just taking on the cost of the item that has been returned and the shipment of it. You also need to think about negative customer reviews, potentially losing a customer, disposing of the damaged items, and storage space for the returned items. With that in mind, it is imperative to have a return management process in place.
A returns management process is designed so that you can efficiently handle any product returns you receive from your online store, whether this a full refund or a partial refund, as well as deciding what to do with a product once it has been returned to you. 
Customer Service
The first thing that you should do when it comes to creating an optimized returns process is to upgrade the customer service you provide. Whenever an item is returned to you, you have the chance to connect with the customer. You can find out why they want the item to be returned and get their feedback about your products. This is an opportunity for you to learn more about what sort of things you could improve on. You could also create a loyal customer by offering them incentives and doing everything in your power to keep the relationship alive. 
Inventory Management
Aside from this, investing in inventory management is important. With a lot of customers adopting "try and return" habits, your company must manage its inventory adequately. Ensure that you always have returns that can be resold marked as "in stock" and that there is enough space within your storage. If you are experiencing a lot of returns and it is becoming difficult for you to manage, you should invest in inventory management software, which can enable you to manage inventory in real-time. 
Return Policy
You also need to make sure that you have a clear returns policy on your website. A lot of people that order from your site will often check your returns policy before they make a purchase. This is because they want to be reassured that they will be able to return items in a hassle-free manner if they are not happy with what they have received. This is why it is imperative to make sure your returns policy is clear and easy to understand.
Employee Training
Finally, educate your staff members about your returns process. You can collaborate to determine different ways to make your returns process as efficient as possible. If you are experiencing a lot of returns because of damaged items, for instance, you need to address your current packaging options to ensure this does not happen anymore. A lot of businesses will turn to third-party experts in order fulfillment, like ShipJoy, that can handle the returns process instead of it taking place in-house. 
As you can see, there are a number of different steps you can take to make sure that returns are managed efficiently at your business. If you follow the advice that has been provided above, you can help to make sure that you do not take such a big hit whenever an item is returned to you. No matter how great a job you do, returns are going to happen. When they inevitably do, we're here to make the exchange as easy as possible. ShipJoy's software ensures your logistics, accounting, and frustration departments are hassled as little as possible so you can focus on the happy customers.