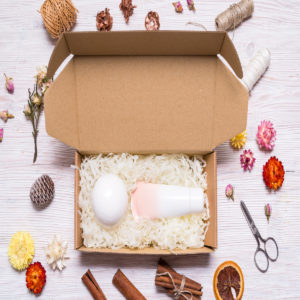 Subscription boxes deliver products on a recurring basis, for example, every month or every three months. These business models have become very popular over the past few years, as customers commit to making repeat purchases. You can get subscription boxes for everything from makeup and health supplements to alcohol and shoes nowadays! The items will be custom-picked based on your personal preferences. If you want to set-up a subscription box service, there are a number of important steps you need to take. 
Choose a niche and product with care
There is only one place to begin, and this is by determining what sort of niche you're going to go for and what products you are going to include in your subscription boxes. What is going to make your business stand out from the crowd? For example, if you do a makeup box, what makes your makeup box different? This could be only including makeup that is 100% organic and natural, for instance. 
Some of the products that have proven to be very successful in subscription boxes include medical and digital health products, personal and self-care products, food, and razors. You need to think about a product that people are going to have use for on a recurring basis. You also need to think about something that can be packaged and delivered in a different way every month. Extensive customer research will be needed. You will then need to source the products as well and test them. 
Set-up exceptional logistics
 The best subscription box businesses are those that use bullet-proof logistics. Automating the order fulfillment process is imperative. It is worth looking into finding a reliable third-party logistics partner such as ShipJoy so that you can customize the experience for the customer. This can include bundles, kits, and rules so that customers can get the service that is right for them. You can then rely on the third-party business to pack and ship the products so that you do not have to worry about this. Instead, you can spend more time on perfecting and growing your business. 
Create a great website and an incredible unboxing experience
Finally, you are never going to be able to dominate the market if you don't deliver an amazing unboxing experience. From marketing inserts to custom branded boxes, every little detail is going to enable you to create an unboxing experience that is memorable. After all, we all know the anticipation that we feel when we open a box for the first time and we wait to see what products are inside. You also need to ensure that your website is up to scratch sot hat people actually want to purchase your subscription boxes, to begin with.
As you can see, there are a number of different components that come together to create an incredible subscription box experience. If you consider all of the elements that have been discussed above, you should be able to create a great subscription box experience that will compete against those that have already been established in the market. Managing the unique order and inventory demands of a subscription business is challenging. With ShipJoy, you'll have a proven team for your Subscription Box Fulfillment needs. We'll keep your business organized, on-track, and delighting customers.