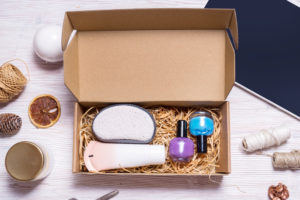 In recent years there has been a noticeable increase in Subscription box services. People seem to like the novelty and convenience of having their favorite items wrapped and delivered to them gift-like on a monthly basis. Alongside this increase in the product is an improvement in the quality of the distribution service offered by order fulfillment providers. This has improved brand performance in some cases and given them an edge over the competition. 
Challenges Of The Subscription Box Model 
The Subscription Box model is relatively simple on the surface; it should be no more complicated than choosing a product category, planning a monthly selection of items, and then implementing an effective marketing campaign to attract customers. However, the difference between and roughly assembled product and a quality selection is a difference that customers will notice immediately. 
With a Subscription Box quality is all-important. You need to build a brand that customers can trust. If the monthly Subscription Box contains what customers expect plus something novel to maintain interest, they will likely be satisfied with the product and continue subscribing. Retaining customers for Subscription Box services is a big challenge, made easier by knowing the product and niche thoroughly and ensuring quality. 
How To Build A Successful Box Brand 
As mentioned above the key to a successful Subscription Box service is quality. Marketing campaigns should be carefully curated to develop realistic expectations and a strong reputation. Along with quality, retaining membership is a key to success that every brand should have a strategy for long after the initial excitement has worn off. 
Issues encountered in this market include customer expectations, competition, and uniqueness of service. Firstly, customers expect a product that matches its description, at the very least. There must also be an option for easy cancellation if desired. Try to ensure you have many customer resolution options in place before cancellation takes place. 
This market is very competitive as most niches have a number of brands. Customers are unlikely to subscribe to more than one of them. But this also makes it easier for customers to switch services if they are unsatisfied. Incorporate this into your marketing campaign. Finally, it can be difficult for customers to distinguish between brands within a niche, find ways to raise the profile of your box above the rest with innovation and imagination. 
Successful Subscription Box Fulfillment 
When you have your Subscription Box business model up and running it's time to look at your fulfillment processes. These should be efficient and reliable, particularly during the busy seasonal periods when distribution centers are struggling to keep up with demand. Your subscription boxes must still get through even if centers are working double time. 
Consider a third-party fulfillment provider such as ShipJoy to take care of your fulfillment requirements. There are many benefits to this: it takes the pressure off your business, handling important operational decisions to a professional. It frees up your time to spend on improving the quality of your product. Furthermore, it ensures customers will receive orders when expected due to an efficient distribution network. The product will also be delivered carefully.