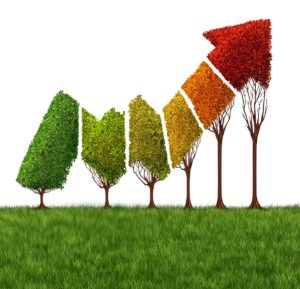 If you're an e-commerce or retail business, demand for your products and services can fluctuate throughout the year, but usually, the most demanding time will be in the fourth quarter. If you're interested in running your business to its maximum efficiency, you should be reviewing its seasonality performance before the summer gets into full swing. How did your fulfillment solution handle high demand, what issues and inefficiencies did you encounter? Now is the time to analyze and optimize your order fulfillment process.
Fulfillment Solutions
When it comes to fulfilling your orders, particularly across your busy periods, there is no guarantee that your current logistics providers will be able to cover the volume. This can result in loss of earnings and reputation when it appears that you've failed your customers. It might seem like your current solution is adequate but it is worth reviewing especially ahead of the busy season. Ensure you do thorough research into your distributor for a bulletproof order fulfillment solution.
Peak Season Planning
For the majority of e-commerce and retail-based businesses, a significant portion of their annual income takes place across an eight to twelve week holiday period. It's crucial to plan ahead and gets this right as any inefficiency in your supply chain will result in lost revenue, lost reputation, and the loss of valued customers to the competition. Don't let this become a reality for your business, scale-up for the holiday period, ensure you have a distribution net wait that can fulfill orders within three business days or less. 
The Importance Of Scaling Up 
Knowing that the holiday season is the busiest time and most lucrative it makes sense to organize ahead of time, during the quiet spells. Your distribution center will be shifting from standard business hours, five days a week, to double shifts over seven days. It's important that you contact your fulfillment solution ahead of time and discuss this increase in volume. Get written guarantees from your provider that the orders will be met and make sure they are held accountable.  
Is It Possible To Scale Up?
When you contact your distribution facilitator don't take their word for it that seasonal orders can be fulfilled without any trouble. On the face of it that might seem to be the case but be sure to ask the right questions. During high demand periods, both people and machines will be operating at maximum capacity; there must be safeguards in place in case something goes wrong – people may fall ill or machinery could unexpectedly fail. Does your fulfillment provider have adequate cover for unexpected events?
Safeguarding Fulfillment Solutions 
At least once a year it's important to re-evaluate your fulfillment solution. Review the holiday season from the year before, how efficient was it, what issues did you encounter? What could have happened that didn't in the previous year? Asking questions about your provider and processes across this crucial period is the best way to optimize the efficiency of your business and improve the quality of your service year on year. Don't get comfortable with your provider and miss out on valuable opportunities. 
ShipJoy is led by proven logistics experts who guide clients to eCommerce success. For over 25 years we've served global brands with premier logistics, freight forwarding, and warehousing support. With ShipJoy you'll have the absolute best in technology, support, and customer service. We are committed to bringing joy into the lives of our customers and deliver simple solutions to complex eCommerce problems. Contact us today for more information.