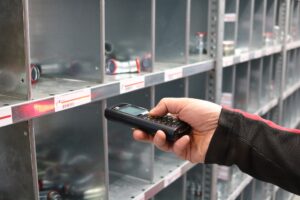 Your business needs to be precise if you want it to succeed. That means being active on social media, building customer relationships, and offering the right products; your business needs to be as accurate as possible when it comes to order fulfillment. Inventory accuracy can make a big difference to your company and the way that customers think about you.
Your order fulfillment process needs to be as transparent as possible, but if your inventory accuracy is off? Your customers are not going to be happy, your reviews will be low, and you will lose the reputation you have built. It would help if you weren't relying on outdated methods for order fulfillment, not when there is technology available to ensure inventory accuracy and a smooth supply chain process. So, what are the risks? What happens if you have poor inventory accuracy and order fulfillment?
You Can No Longer Track Trends
You need to be able to track what the trends are in your business, and the inability to do that is the biggest problem with regards to inventory accuracy. If you are dealing with a warehouse that lacks efficiency in the order fulfillment process, you can't see where you can improve in the future. Your customer needs change, as do their purchase behaviors. It would help if you had real-time visibility, and without it, you will have a problem tracking actual trends.
Falling Behind The Competition
You choose an order fulfillment center like ShipJoy to ensure that you have great inventory accuracy and the most up to date technology in order fulfillment. Choosing ShipJoy ensures that your business is ahead of the curve. Poor inventory accuracy has a terrible effect on customer service, and as your customers cannot see how you are performing behind the scenes, their impression of you becomes as inaccurate as your inventory. You need to ensure that you are maintaining your inventory and order fulfillment, or your customers will go elsewhere for what they need.
Overstocking
Without inventory accuracy, you end up paying for more than you need with regard to your products. This is known as overstocking, which leads to you spending far more money on stock than necessary. The carrying costs go up, which means that your losses are higher with perishable products, too.
Poor Customer Experiences
People trust that a business will deliver their products in a timely and efficient way. If your business is not providing this because of inadequate order fulfillment, you're going to lose your customers and create a poor impression of your business at the same time. You need to offer a high-quality customer experience, and if you cannot manage that, your competitors will reap the rewards instead.
Contact ShipJoy Today
When you want to eliminate the costs and issues associated with order fulfillment and poor inventory inaccuracy, you need to rely on an order fulfillment center to ensure an accurate inventory. Contact ShipJoy today and let's talk about how we can help you to unlock the secrets to success for your business operations!