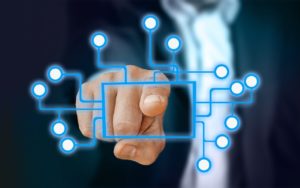 Today's consumers hold more power than ever.  They have choices, and they know it. They want the right products, at the right price, and they want them delivered almost immediately. 
In order to keep up with the sophisticated demands of 2020 eCommerce trends,  companies need to get their strategies on point so that they don't fall behind their competitors. 
Your choice of fulfillment partner can make or break your business. In the eyes of the consumer, they are you.  There's no distinction between them clicking 'buy' online and the product arriving at their door. 
eCommerce fulfillment operations know this and are leading the charge to bring the industry up to the very highest technological standards. 
Here are some 2020 eCommerce trends that we'll be seeing over the next year. 
#1 Rise Of The Machines
Automation is becoming key to fulfillment activities. High levels of productivity and efficiency give them a competitive edge. 
Organizations such as Amazon are already using robotics and enhanced automation in their warehouses alongside their human workers. 
At present, this technology is still relatively new and extremely expensive, but as it evolves, the price of technology starts to come down, we will see more companies adopting it in the near future. 
#2 Adoption Of Emerging Technology
It's not just robotic automation we're seeing utilized, warehouses are getting to be extremely creative in their use of new tech.  
The same programs that allow consumers to virtually decorate the rooms in their home or try out a new hair color are now being used in warehousing to identify and locate stock. 
#3 Tracking Products In Real-Time
Consumer demands around their online retail experience are driving eCommerce and fulfillment partners to share real-time information throughout the entire buying process. 
Websites, marketplaces, apps, logistics, payment portals, and couriers are now interconnected, providing a seamless experience for the customer and allowing up to the minute reporting on stock and fulfillment. 
#4 Accessing The Global Marketplace
The rise in the number of online marketplaces is fueling the retail sector at a rate never seen before.  
Retailers now have access to customers all over the world beyond a physical store. Fulfillment partners like ShipJoy are now providing services across multi-channel fulfillment.
In 2018, 1.8 billion people bought something online. That is over 21 percent of the world's population.  This number is expected to reach 2.14 billion by 2021. 
#5 Offsetting Of Increasing Costs
The warehousing industry is going through significant change at present. Poor working conditions in some areas have been highlighted in the press and have lead to an industry-wide push for better pay, conditions, and benefits for workers. 
In response to these increased costs, the industry is now looking at ways to reduce and streamline their processes, offer new value-added services and cushion the financial blow being passed on to the end-users. 
Contact ShipJoy today for more information on how to take advantage of 2020 eCommerce trends shaping the industry.