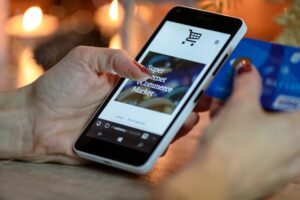 Summer sales are traditionally a peak period for retailers and businesses across a range of industries. Some might assume that the ongoing pandemic would slow this down to some degree, researchers have found the exact opposite to be true, with even larger spikers than most years from May to June.
While social distancing policies and recommendations might be keeping people out of brick and mortar stores, they're actually bolstering the sales for businesses such as e-commerce retailers. The summer has always seen a needed emphasis on better order fulfillment due to the additional demand and pressure on retailers. This year's socially distanced summer of shopping may, however, create unique new challenges that need to be offset with solutions like Shipjoy that can help businesses deal with that demand.
Industries seeing a bigger boom of sales than ever
A lot of people are spending a lot more time at home than they would any other year. As such, the need for products that specifically suit the at-home lifestyle is continuously growing. This includes, for instance, the need to cook and eat more meals at home. Not only are general grocery and food delivery services seeing greater demand, but cooking appliance and utensil sales are on the up, as well, with select BBQ equipment providers seeing huge spikes in sales.
Another broad lifestyle change happening as a result of the emphasis on social distancing is that more people are working from home than ever before. As such, a lot of people are ordering office supplies, from basic pens and paper to desk organizers and other tools that help them better manage their home office.
These businesses are not the only examples of those facing a greater summer peak than ever before. They are, however, just examples of those who are seeing more demand and pressure on their existing order fulfillment processes and, thus, could benefit from solutions such as Shipjoy.
How social distancing affects your order fulfillment processes
Every business needs to prepare for peak seasons and the additional demand that they can create for your business. In terms of fulfillment and meeting orders, this might usually mean something as simple as having more drivers on the road making deliveries. However, the additional demand not only affects the physical movement of goods but also how you organize and track them as well. The significantly increased number of orders can test the limits of how you are currently organizing your order fulfillment resources, making it easy to lose track of goods, to miss deadlines, and to risk the displeasure of your customers.
As the summer continues to barrel on forward, moving from one peak season to another with back to school on the horizon, a lot of businesses are going to face even greater demand than usual thanks to a focus on social distance. To that end, the order fulfillment solutions provided by Shipjoy might be essential to streamline, automate, and better organize your processes for tracking and completing deliveries.