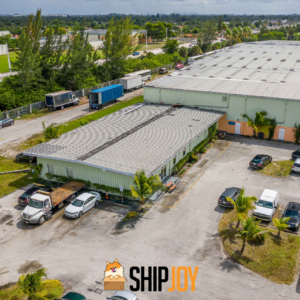 There is no denying that customers all around the world have high expectations when it comes to eCommerce shipping. This is especially the case when you consider the rise of Amazon Prime and other online retailers. Free two day eCommerce shipping is a must nowadays–buyers have come to expect it. Read on to discover everything you need to know about how to implement two-day shipping in your business.
What is two-day shipping?
This relates to a situation whereby a customer will receive a package within two days from the time the package is shipped out. Unless the retailer has specified otherwise, consumers typically expect online retailers to ship their order out within one business day. If this is not applicable to your company, you need to make sure that this information is provided on your website. This is the standard offer provided by Amazon. And, no matter the sort of items you sell, Amazon is probably going to be your biggest competitor. If you do not offer the same shipping deal as they do, you could find yourself missing out on sales. 
Statistics that have been released by Statista show that one of the main reasons why people abandon their shopping carts in the United States is because of shipping costs being too high. In fact, this is something that 63 percent of people deemed their main reason for not completing their purchase. Aside from this, 36 percent stated that the package taking too long to be delivered was the main reason they would abandon their cart. 
When considering this, it is not hard to see why all eCommerce stores should be offering two-day, free shipping in order to be competitive. By doing this, you are going to abandon two of the key reasons why people abandon their shopping cart, i.e. shipping speeds being too slow and extra costs being too high. 
It is also worth noting that shipping has been shown to be the prime factor with regards to consumer loyalty. You can increase your conversion rates and scale your brand by providing two day eCommerce shipping to your consumers. 
What factors are used to determine shipping costs?
There are a number of different factors that impact your shipping costs. This includes the following:
International customers and duties

Shipping surcharges

Upgrades, for example, tracking numbers or shipping insurance

Carrier rates and shipping method, i.e. ground or air

Dimension weight, which is also known as the package's volumetric weight

The distance the package is being shipped 
How can I afford to offer two day shipping?
There is no denying that your operational costs are going to increase if you currently charge your customers for shipping and you move to provide it for free. This is why you need to figure out how the increased expense can be strategically offset so that your bottom line is not eroded. 
The first thing you need to do is think beyond the original sticker price. It is vital to think about the increase in your conversion rate by providing free, two day shipping. See the numbers for yourself by running an A/B test. You may be shocked by how much your sales increase through this one change. Once you have done this, you will then be able to decide between the different options that are available in terms of making this new shipping offering work for your bottom line. 
One solution to consider is only offering this eCommerce shipping solution to specific destinations. This is something you will determine based on where your warehouses are located. You may decide to only offer free shipping to destinations that are close to your warehouse. You may also want to offer free two-day shipping to your most popular destinations in order to encourage more sales. 
Another option that you can consider is offering two-day shipping with a minimum order value. You will need to run the numbers in order to figure out how much it is going to cost you in order to offer two day shipping to your customers for free. You will then be able to figure out the minimum order value that is needed in order to offset your average shipping cost while making a profit. Moreover, you can figure out the minimum order value based on what your competitors offer or doing some market research.
There are a few other options that are available to you if you are looking for a way to strategically provide two-day shipping to your customers. This includes providing two-day shipping on certain items only, for example, you can base it on promotional marketing campaigns. In addition to this, you may want to provide this shipping solution during the major holiday seasons. You could also use this as a way of attracting email subscribers or first-time buyers, acting as an incentive to get them to do business with you.
Outsourced Fulfillment
One of the best options when it comes to eCommerce shipping fulfillment is to outsource this to another company who can ship your products within two days at an affordable rate. When you are looking for a company to provide you with this service, there are a number of different things to keep in mind. This includes the following:
Make sure the company has state-of-the-art technology to make certain your brand is making the most of cutting-edge fulfilment opportunities. 

They should be able to grow your company by providing meaningful insights and value that help to guide your corporate strategy. 

They should have strategic geographic locations. This will help to lower your shipping expenses and the transit time for your packages. 
At ShipJoy, we fulfill all of those items and make it easy for eCommerce entrepreneurs and enterprises to achieve their goals. Contact us today to feel the joy and know exactly how we can deliver for you and your business.