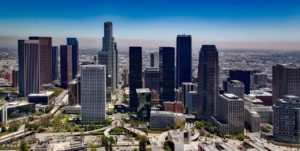 Are you looking for reliable and trustworthy Los Angeles eCommerce order fulfillment? Then look no further than ShipJoy. If you're running a goods business in Los Angeles or the surrounding area and you want to increase your profit margins and reduce your shipping costs we're your first port of call every time. 
As ecommerce shipping experts, our support will give you the helping hand you need to maximize growth, delight customers and scale your business over time. Using state-of-the-art technology and guidance, we are the number one choice.
Reduced Shipping & Operating Costs
Cost-Effective Shipping 
As a third-party logistics company, we can handle all Los Angeles eCommerce Order Fulfillment services. Offering spacious centers, we're about to tackle a variety of tasks, including shipping, distribution, receiving, transportation and warehousing. 
This flexibility helps your business to cut costs and budget more effectively; no longer will you have to pay for certain additional costs such as shipping supplies. As your costs start to decrease, you'll see a rise in your profit margin.
Decreased Operating Costs
Over time there's no denying that your operational costs will grow. Trying to handle hundreds or thousands of orders, you'll have to cover the cost of storing them and extra staff. While this might not matter in a busy period, in the quieter months, it can make a huge impact on your profit margins. 
By working directly with us, you can ensure that your costs are the same – no matter how many orders you're receiving. You won't have to pay out for extra staff throughout that time or any other operational costs that you might have to have spent out on.
Partner with ShipJoy Today 
By partnering with ShipJoy, you'll be able to easily streamline your Los Angeles eCommerce Order Fulfillment processes. Ensuring that every order is handled in a timely manner, you'll not only cut costs and increase profits but also boost customer satisfaction. 
So what are you waiting for? Get in contact with us today and discover why so many businesses use our services.